On Roe V. Wade and Finding Meaning This Mother's Day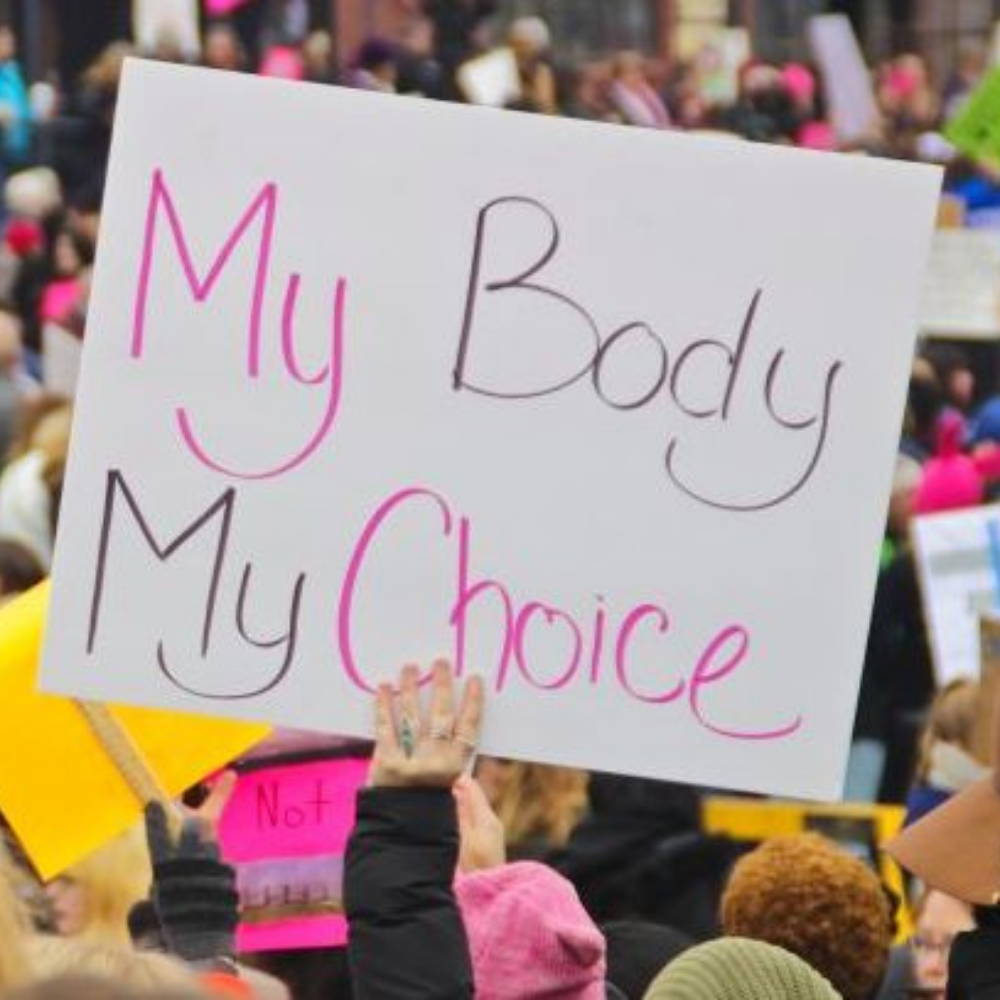 THINKING THROUGH ROE V. WADE AND FINDING MEANING THIS MOTHER'S DAY
All over my social feeds, ads for Mother's Day are popping up. Motherhood is already a complicated topic. The nature of motherhood means different things to different people. Some of us love our moms, some of us don't. Some of us have had moms our whole lives, some of us haven't. Some of us are moms, some of us aren't. Some of us wanted to be moms, some of us didn't, and some of us couldn't. There is a world of pain and love and joy wrapped up with the concept of motherhood and a thousand shades of every feeling in-between.
There is a complicated relationship between Motherhood and Menopause. The end of biological child bearing years can make some of us feel free and some of us feel grief. Or both. And yet, no one's worth can be reduced to their reproductive organs in the first place. All of this is made more pointed with the news of the possible overturn of Roe v. Wade.
For me, this is not a political topic.
It is an inalienable right for people to have autonomy over their own bodies at every stage of life. The patriarchal system leaves us where we are today: with the notion that to police another's person's body is something we have permission to do. News Flash to no one: We don't.
Autonomy over ourselves (physically, mentally, spiritually) is the greatest right and privilege we have as humans. Whether we are deciding to have children, whether we are making peace that that is no longer an option or never was, autonomy and choice are necessary.
Being pro-choice is about having agency over one's self: protecting one's life and needs and prioritizing what is best for one's own individual welfare and well-being. Not everyone wants a child when impregnated. No one should be forced to have one when they are not ready: no child has ever been best served by a parent who didn't want to be one.
It is 2022 and sometimes it feels like we are still in the Dark Ages.  

It hard to watch as we are continually made to fight for the rights of women, people of color, the trans and otherwise gender-diverse communities, and those living in poverty. And fighting for one of them means fighting for all of them.
To overturn Roe v. Wade is to chip away the rights of these communities. For this is not simply about protecting legal abortion. It is protecting those who are marginalized in our communities, giving them fair and broad access to the health care services they need.
Motherhood is a complicated concept. But the idea that we could nurture and support each other doesn't have to be.